Much of the food in caves is debris from the surface, especially logs, leaves, and twigs. This debris decays in the cave as fungi and bacteria attack the plant matter. Invertebrates such as isopods, diplurans, springtails, and mites also feed on this debris, breaking it down.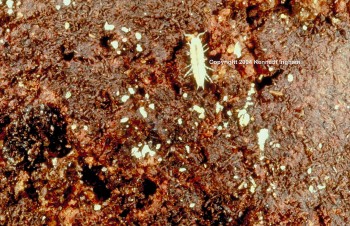 Click on Picture for Larger Image
The above organism is a member of a rotting wood community.