Sometimes you will actually see spider, mites, or springtails on the surfaces of pools. Some springtails have special adaptations that allow them to "walk on water." Within the water, so tiny that you can't see them, are many different types of bacteria and fungal spores. There are also a variety of microscopic protozoa.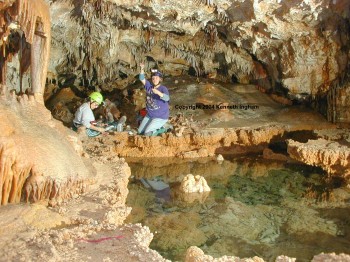 Click on Picture for Image Information
This is a picture of Diana Northup and Penny Boston studying a pool community.