---
| | |
| --- | --- |
| How Do Caves Form? | Click on the Picture for Image Information |
---
The process of cave formation is a long process because the forces of nature that cause cave formation are so slow. There are three main mechanisms that help form caves: rainfall, sulfuric acid and flowing lava.

It's amazing to think that these three things can form something like the paleopool in the picture below!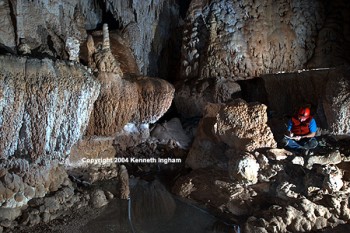 Click on the Picture for Image Information
Click on the words below to find out how each of them do it.